Welcome
Welcome to Bangladesh Business Chamber of Canada (BBCC) In last three decades, Canada became the choicest destination for Bangladeshi entrepreneurs, investors, professionals as well as students because of the diversity and the prospect Canada holds for new immigrants in every sector. With Bangladeshi migrants over 150,000, Bangladeshi community in Canada has also diversified into vivid business contributing to the economic stability and business growth in different provinces and territories of Canada. Bangladesh Business Chamber of Canada (BBCC) has merged to boost the atmosphere for Bangladeshi entrepreneur wish to invest in Canadian market or Canadian corporations wish to contribute to emerging Bangladeshi market. BBCC is the network or rather a robust platform for business community to invest ither in Canada or Bangladesh.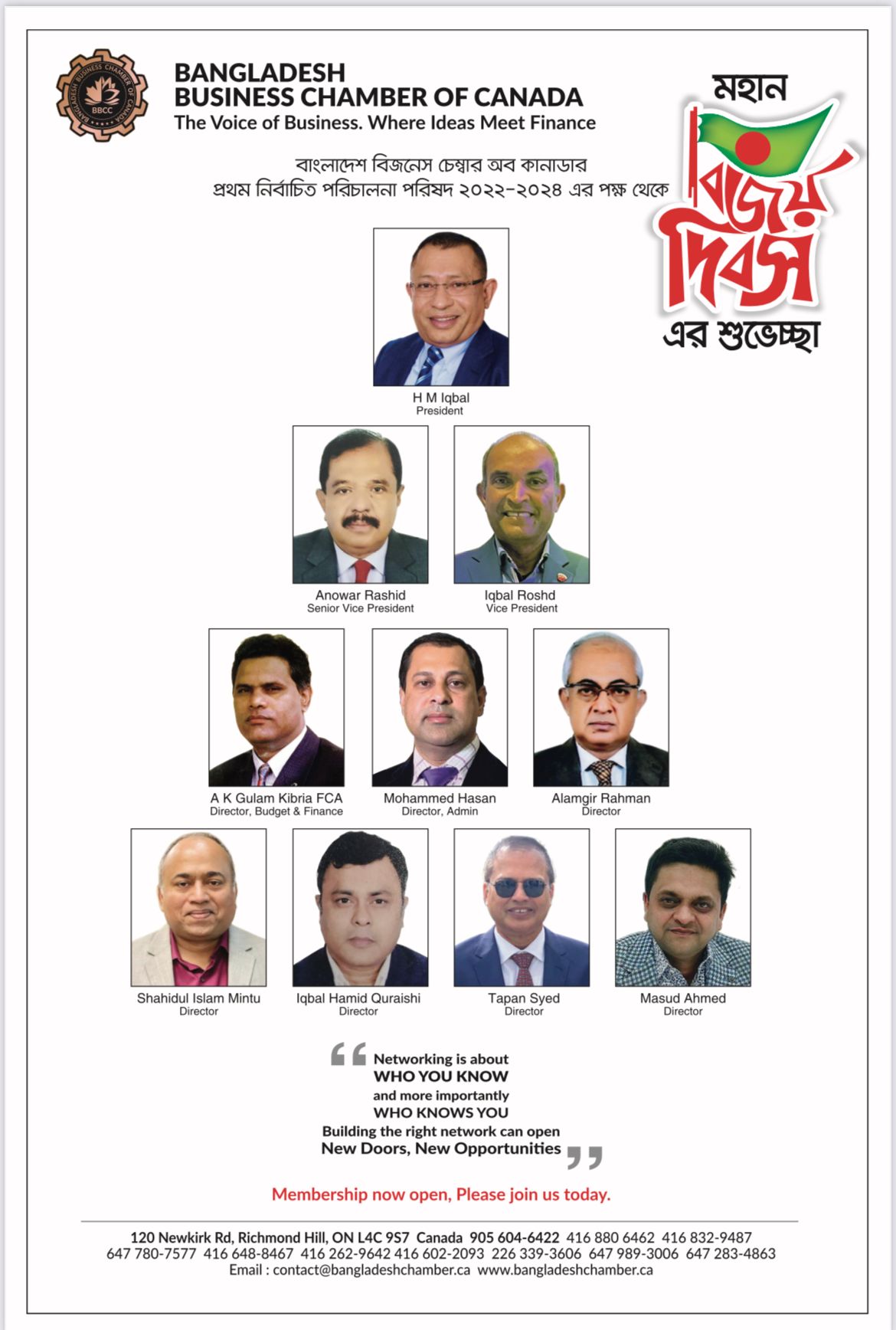 BBCC Directors met with the PM Sheikh Hasina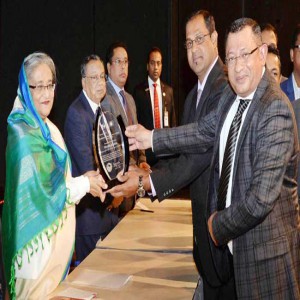 Bangladesh Business Chamber of Canada (BBCC) awarded the honor to Sheikh Hasina,the honorable Prime Minister of Bangladesh and daughter of Bangabandhu. On the 17th of September, at the cordial reception in Montreal, Canada, a Crystal Crest of Honor handed over to the Prime Minister Sheikh Hasina by the H.M. Iqbal, Chamber's President, CEO of Premium Sweets, Mohammed Hasan, Chamber's Director Admin and CEO of Canada National Construction, Mazumder Arifur Rahman, Chamber's Director and CEO of Magpie Group, Joynal Abedin Selim, Chamber's Director and CEO of Mac Industry, Shahidul Islam Mintu, Chamber's Director and CEO of NRB TV, Masud Siddiki, Chamber's Director and CEO of Cafe Royal, and Tapan Sayed, Chamber's Director and Real Estate businessman. The Prime Minister praised BBCC's work. Besides this, the Prime Minister requested to promote and market the Bangladeshi products in the world market, and she invited the Non-Resident businessmen to invest more in Bangladesh. The leaders of BBCC assured the Prime Minister to brightenthe impression about Bangladesh in the international market. BBCC also showed their interest to perform more in the Bangladeshi economy. On the 16th of September, the same leading group of BBCChad a courtesy meeting and cordial greetings with the honorable Prime Minister Sheikh Hasina at Omni International Hotel, Montreal, Canada.